Our company was founded by a team of professionals with over 20 years of experience in events and entertainment business. We have created Photo Mirror Boston with one goal in mind: provide exceptional service 
It was the best idea ever to get this thing. THANK YOU SO MUCH!!!!!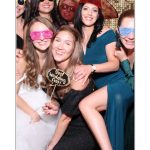 Mila
Guest had the best time! What a way to add something special! Thank you so much!
Party was awesome! Mirror is amazing! Thank you!
Lily